chain saw m
arble saw cutting machine FEATURES:
1.High rigidity,ensuring long-term stability and efficient operation.
2.Friendly man-machine interface, easy to operate and maintain.
3.PLC integrated control, realizing no dead angle cutting.
4.The unique hydraulic control system can automatically adjust the cutting parameters according to the hardness of the stone to achieve high-efficiency cutting.
5.Optional Internet of Things function to realize remote data collection and online monitoring of machine operating conditions, after-sale service and trouble-shooting..Optional wireless remote control operation mode.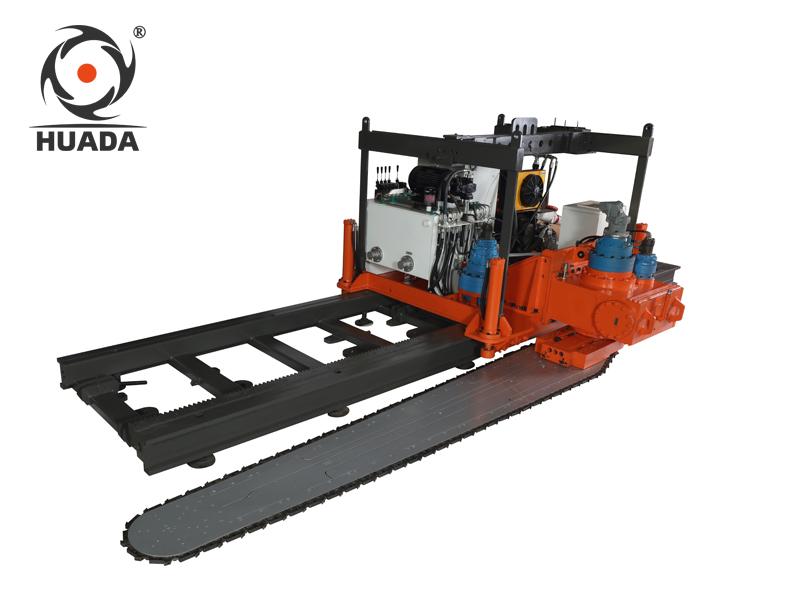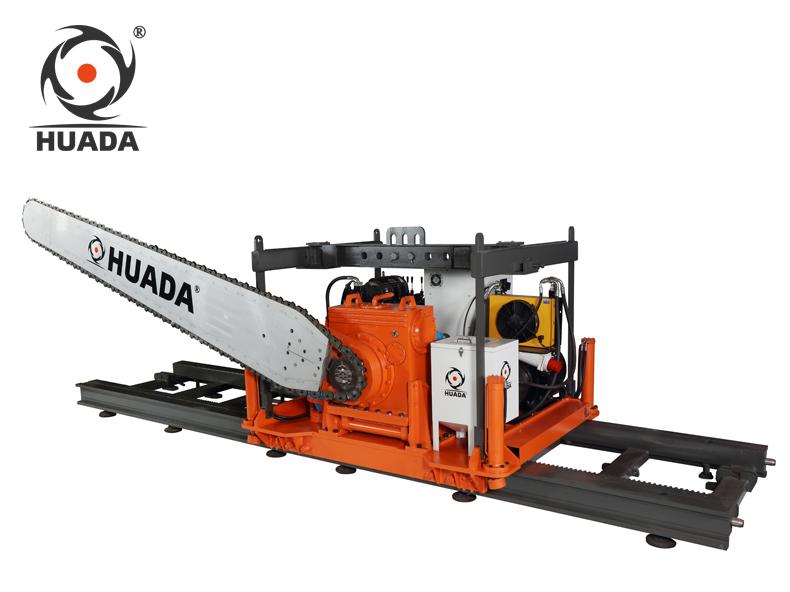 The combination of wire saw machine and chain saw marble saw cutting machine is a method of marble high bench quarrying.
For the ore body with large fissures or lack of sufficient free face, this quarrying method has the characteristics of high mining efficiency and waste rate, and is suitable for the mining of various patterns, especially for large marble mines requiring large output and high platform flatness.
The chain saw machine does not need to be cooled by water, and is suitable for high altitude, cold and arid areas. In recent years, some stone equipment manufacturers (such as Huada) have developed band arm sawing machines with water cooling and higher efficiency, which is expected to bring new
quarrying
mode changes.