Features:
1.The cutting efficiency of 30 kW permanent magnet motor can reach that of 37 kW ordinary motor (6 ~
10m2/h);
2.The granite wire saw cutting machine is hoisted as a whole to realize rapid displacement;
3.A variety of rope winding methods, without rope cutting, improve the service life of diamond wire;
4.The height of small flywheel can be adjusted to increase the cutting angle of diamond wire and improve the service life of diamond wire;
5.Adjust the height of lifting outrigger and foot plate, and adjust the cutting inclination angle (± 10 °);
6.It is convenient for customers to adjust the cutting surface angle according to their needs.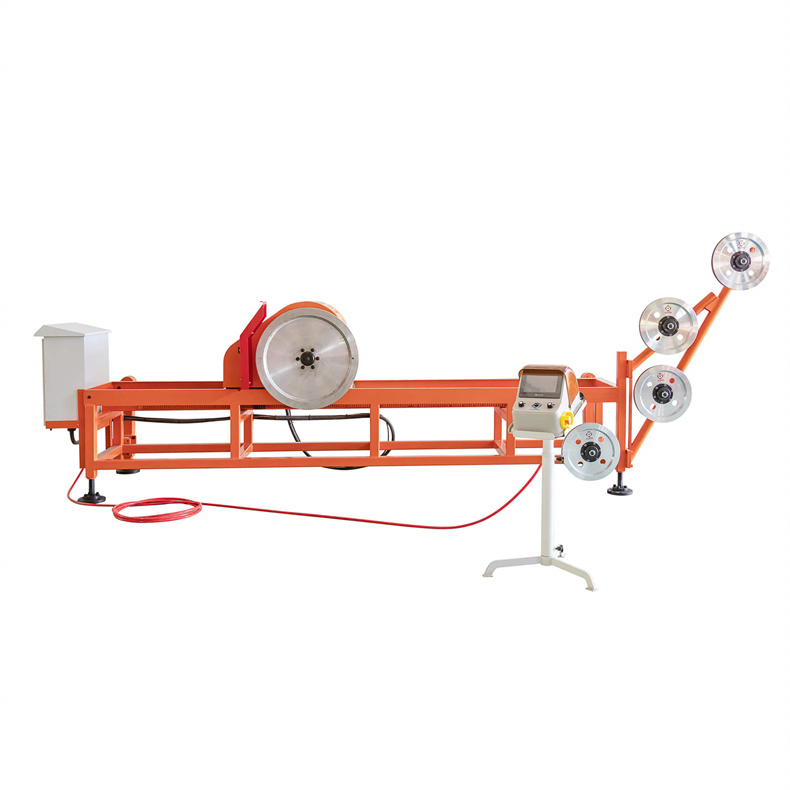 According to the characteristics of stone mines, Huada has developed rapid shaping or small area rapid cutting of waste materials suitable for stone mines;
In stone mining, after the long block stones are decomposed according to the specifications of standard blocks, there will be some substandard stones left due to the defects such as natural cracks, color lines and color spots or inappropriate size. The operators can trim these stones and turn them into small-scale blocks or blocks of other sizes.