Diamond Wire For Multi Wire Saw Machine

Introduction:

Diamond Wire For Multi Wire Saw Machine




Price:>1$ Please contact with the customer service for specific price details

Sales Tel:

+8619859567581
Diamond wire is now widely used in factories to process stone blocks into slabs. Multi wire machines using small diameter diamond wires can cut all types of stones, from soft stone and marbles to granite and quarzite. Offering higher material yield, faster cutting, and lower power consumption.
All diamond wires are developed based on the characteristics of the machines and main materials to be cut to provide the best solution for the customers.
● High cutting efficiency.
● Flat and smoother slabs.
● Low power consumption and less material waste.
● Low noise and environmentally friendly.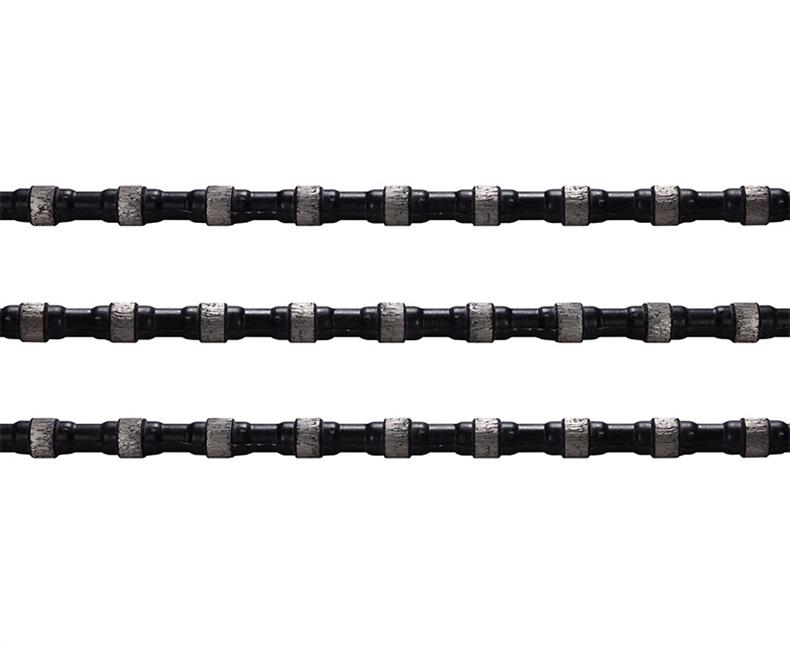 diamond wire Parameters
Diameter (mm)

Beads/m

Assembly

Hardness of stone

Wire speed (m/s)

Cutting speed (m²/h)

Production (m²/m)

Φ8.5/7.3/6.3/5.3

37

Plastic

Soft

30-33

1.2-1.5

10-15

Medium

28-32

0.6-1.2

8-12

Hard / Quarzite

26-32

0.4-0.6

5-8
Diamond Wire For Multi Wire Saw Machine Manufacturer·Advantage
Why·Choose us?
After-Sales Service:

1. Dispatching Technician to Overseas for Machine installation and Traning how to operate the machine.
2.An Professional training for the operators.Huada quarrying machine is provided by a dedicated team of technicians in charge for the installation and the assistance to the Customers.

Pre-Sales Service:

1. Inquiry and consulting support.
2.View our Factory.
3.Visiting Local stone factories to see our machine performance.

Packaging Shipping:

1. Packge depends on the quanity and the product feature.
2.sea worthy packaging,fully wrapped with waterproof membrane and air bubbles. 1 set with one 20ft container(20GP) or LCL.

How to Purchase the Products You Need?

1. Please tell us the specifications and uses of the products you need, and we will recommend the most suitable ones for you.
2. If you are satisfied with our solution, we would like to provide samples for testing at your request at any time.
3. If you are satisfied with the samples, please place orders with us.
4. Within 7 days after the confirmation, we will send your products by air or express delivery, and maybe the time is shorter.
5. For your special requirements, we will provide you with special service solution.
Get Better Quote

Please Fill In The Correct Tel & E-mail,
We'll Contact You As Soon As Possible!
Manufacturer Address:No.54 Xinda Road,Luojiang District,Quanzhou City,Fujian Province,China
Sales Tel:+8619859567581
Supplier E-mail:hzj@huada-group.com
Copyright ©2021 Huada Technology All Rights Reserved