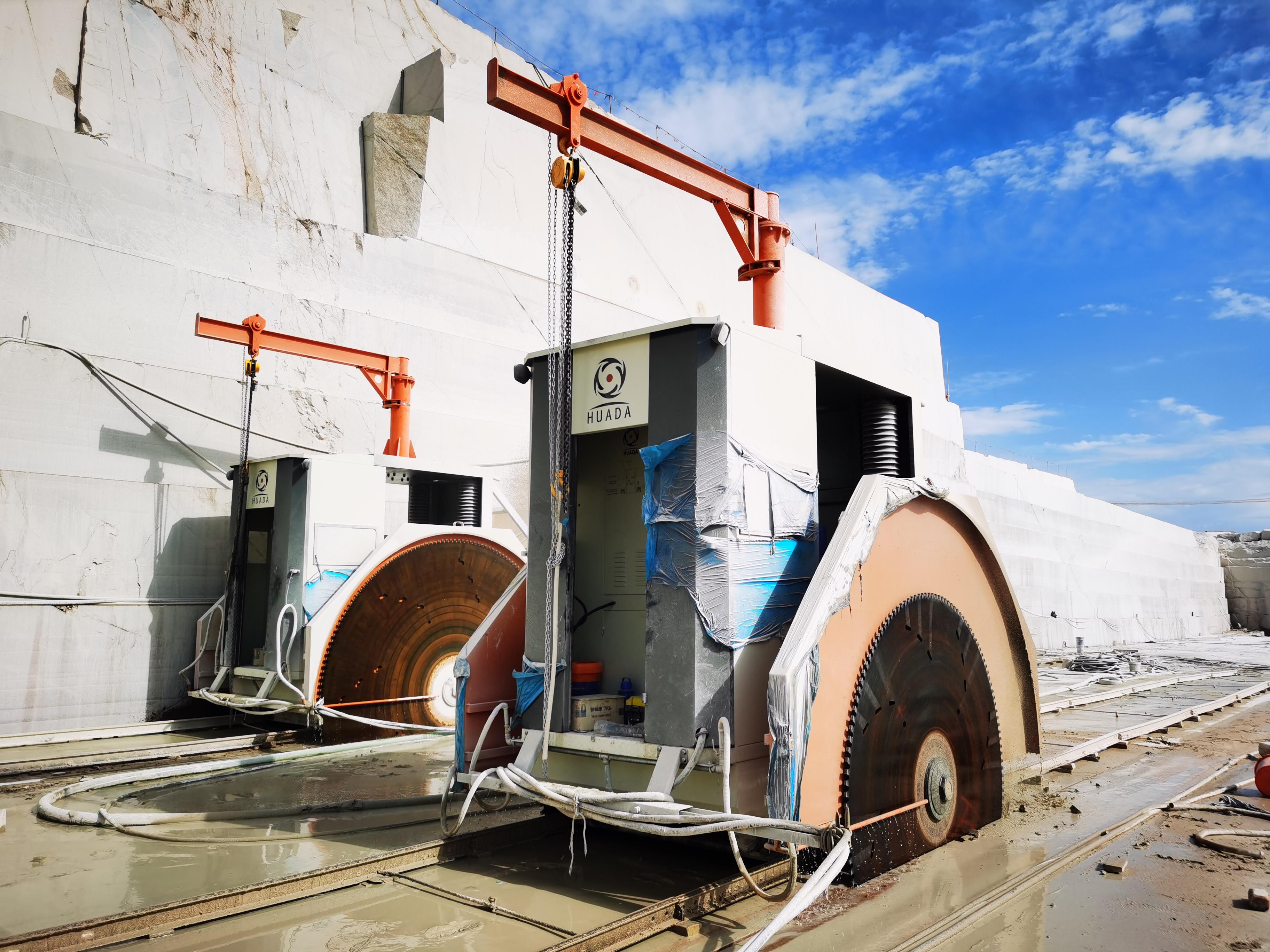 <
>
Huada double blade cutter machine export to Australia
The large stone sawing machine in the mine has the following advantages:

1. Safety

The height of the whole machine is reduced, the center of gravity is lower, the walking is more stable, and the safety factor is greatly improved.

2. High efficiency and energy saving

The intelligent temperature control system is adopted to ensure that the motor is in the best load, reduce energy consumption, improve transmission efficiency, reduce electricity cost by 15%, cut more stably and improve efficiency by 20%.

3. The cutting range of large stone sawing machine is wider

Break through the old limit, and the maximum cutting width can reach 1960mm.

4. Wider scope of adaptation

The new electric control system is adopted for the mine stone sawing machine, which can adapt to the unused mine environment.

Huada stone sawing machine has won unanimous praise from foreign and Australian customers for its good quality and cost performance!